Main content starts here, tab to start navigating
Join us Valentine's Day Brunch & Dinner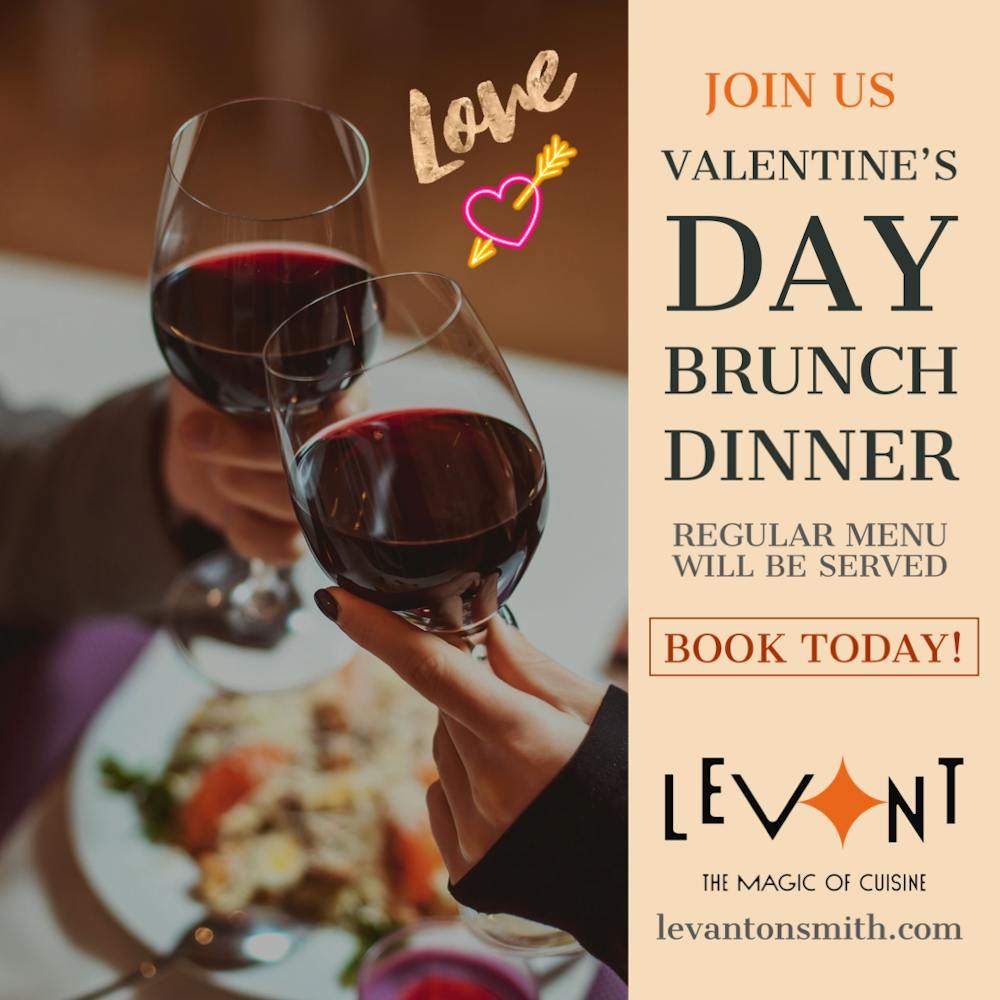 Celebrate the most romantic day of the year at the most romantic spot in the neighborhood! ♥️
Natural wines all-by-the-glass, dedicated menu and great ambiance.
Join us for Valentine's Day Brunch & Dinner
Our regular menus will be served
Brunch : 10 am - 3.30 pm
Experience a fantastic brunch experience, complete with mimosas, our famous Bloody Marys, and our chef-inspired brunch menu.
Magic Brunch for 2 is only $ 55
Dinner: 4 pm - 10 pm
Enjoy your dining experience in cozy & inviting dining room.Upon your visit, you will receive a warm,
welcoming greeting as you prepare to experience some of the best Modern French food in Brooklyn .
Our dinner menu is featuring items such as escargot, steak frites, and mussels. With an extensive wine list.
Levant on Smith is an ideal spot for you and your sweetheart on Valentine's Day.